After I had successfully failed in many relationships, I was just about to accept my fate of ending up a miserable, scratchy, bitter spinster. Then, out of the blue, I accidentally met my now-husband Roger. And with THIS awesome guy, I really wanted it to last.
His first marriage went up in smoke, so he actually never wanted to get married ever again. Yet, he didn't want to spend his life all by himself either!
So one day, Roger and I came up with "The Favor Principle," and we promised each other to apply this stunningly simple method to our daily lives. In 2021, we'll celebrate our 18th wedding anniversary, but even more importantly: WE ARE STILL HAPPY EVERY DAY!
It's an easy recipe than anyone can follow, without hopping through fiery hoops, crossing your legs behind your neck, or decorating your bedroom with rose petals every night.
Discover easy methods, get simple tools – and learn how little it takes to get the relationship you want! No PhD required.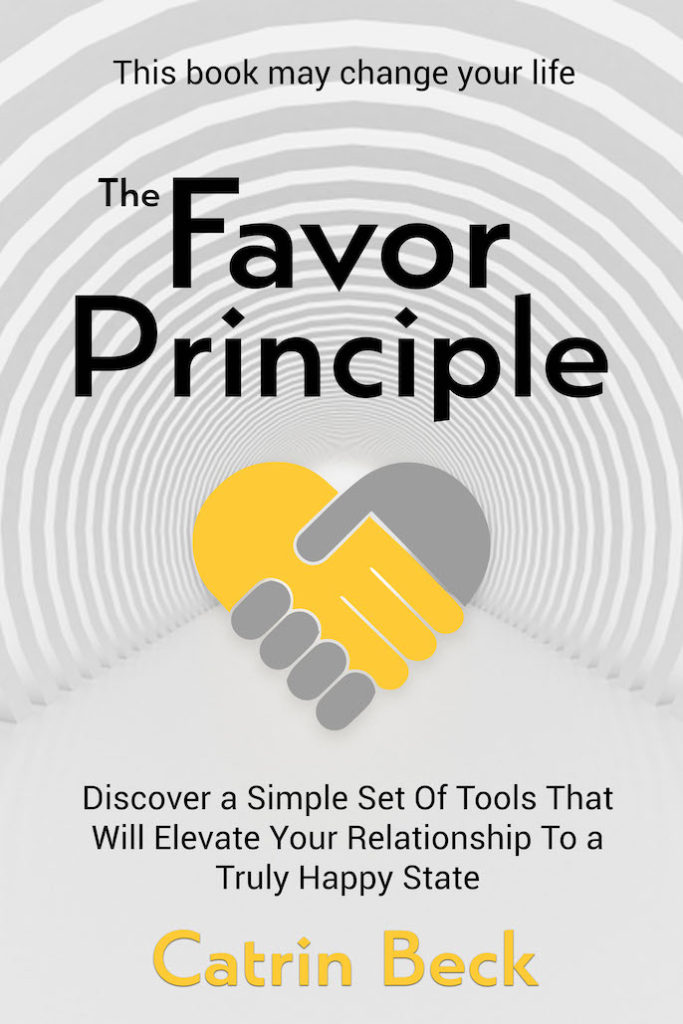 Get all the latest news and info sent to your inbox